How to find us
Radiological practice Philip G. Petry
Eppelheimer Straße 8
69115 Heidelberg

Routeplaner
Opening hours
Mon, Tue, Thu
08.00 a.m. to 6.00 p.m.
Wed, Fri
08.00 a.m. to 1.00 p.m.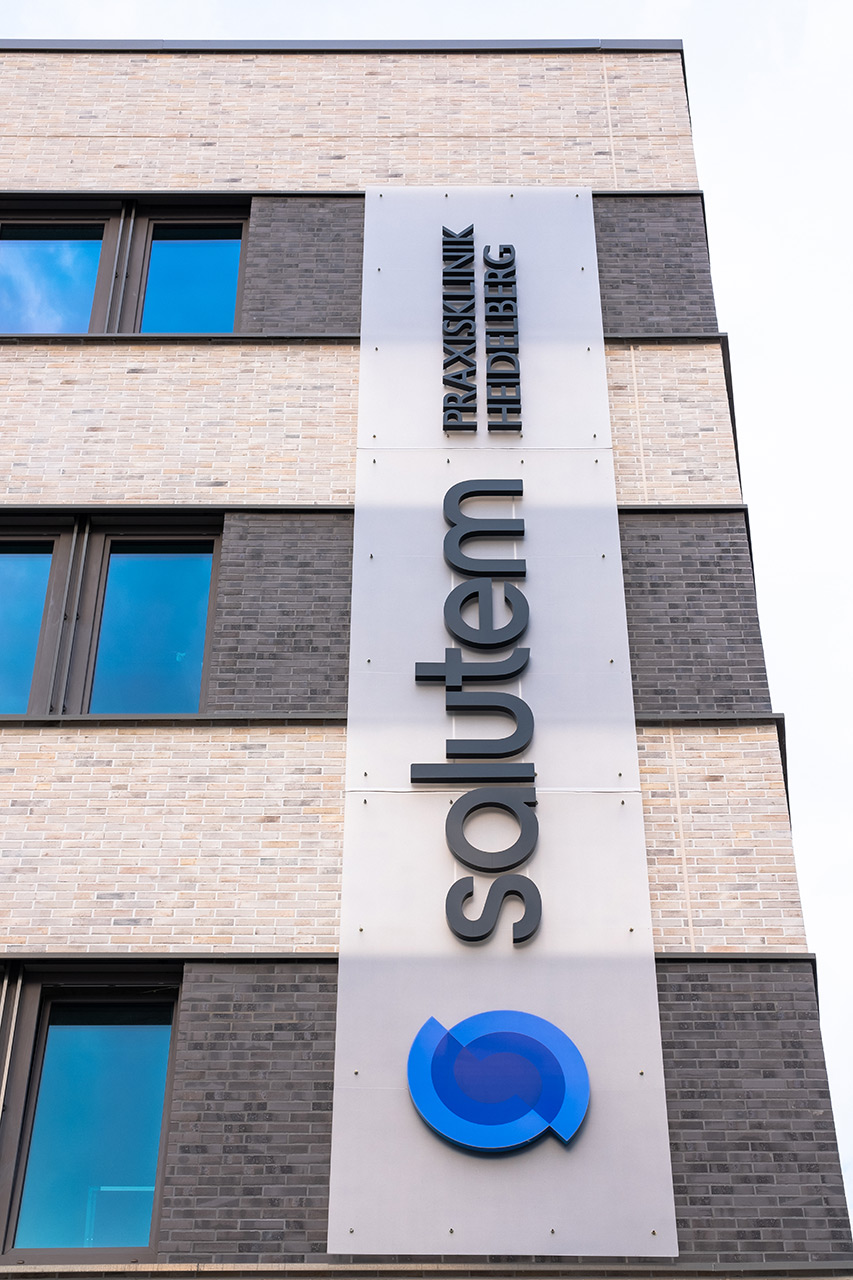 Teil von etwas Größerem
Unsere Räumlichkeiten finden Sie bestens erreichbar in der salutem Praxisklinik. Das moderne Gesundheitszentrum ist seit 2021 in der Heidelberger Bahnstadt beheimatet und hat sich medizinische Exzellenz auf die Fahne geschrieben. Auf mehr als 7.500 m² versammeln sich zahlreiche Fachrichtungen unter einem Dach. Von A wie Anästhesie über R wie Radiologie bis Z wie Zahnarzt – hier sind Sie in besten Händen.
Make an appointment now
Please fill out all mandatory fields *.
Anreise zu Fuß und per ÖPNV
Die salutem Praxisklink befindet sich nur wenige Gehminuten von der Heidelberger Altstadt entfernt. Die nächsten Straßenbahnhaltestellen Czernybrücke und Gedamerplatz sind in kürzester Zeit fußläufig zu erreichen und auch der Hauptbahnhof liegt in Laufdistanz.
Anreise mit dem Auto
Mit dem Auto erreichen Sie die salutem Praxisklinik von Norden und Süden über die A5, von Westen über die A656. Besucher aus dem Osten und alle anderen bringt die B37 bis fast vor die Haustür des gesundheitszentrums. In unmittelbarer Nähe finden Sie ausreichend Parkplätze.
Anfahrtskarte
We would like to show a map here. For this, data is transmitted to OpenStreetMap, which is why we ask for your consent in advance. If you give us this, we will remember this setting for your computer.