Open MRI and radiology in Heidelberg
Welcome to the radiology practice of Philip G. Petry! In our ultra-modern and patient-friendly practice, your health and well-being always have top priority. Thanks to many years of medical expertise, individual care and, especially, a great deal of empathy, we ensure that all examinations take place in a pleasant, familiar, and relaxed atmosphere. Located in the centre of Heidelberg, the Radiology Practice Philip G. Petry offers gentle, yet particularly reliable diagnostics thanks to our open MRI system and state-of-the-art practice facilities. Because your health is our utmost concern.
On the following web pages, we will provide you with all necessary information and comprehensive background knowledge with regard to our open MRI system, our range of medical services, and the philosophy of our practice. Should you have any additional questions, please do not hesitate to contact us.
The team of the radiology practice Philip G. Petry in Heidelberg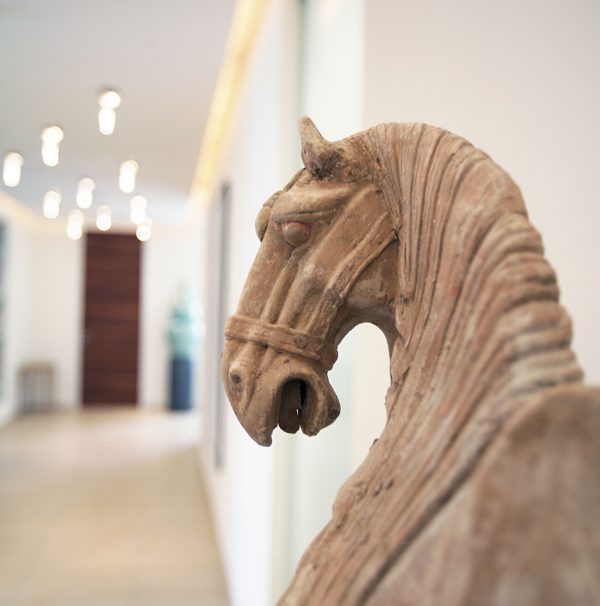 Your well-being is our top priority
Our concept is based on a synergy of modern radiology technology and the expectation that the patient's well-being will always be our utmost concern. Taking time for each patient, caring for each one individually, and offering personal consultations with a consultant physician are the cornerstones of our practice.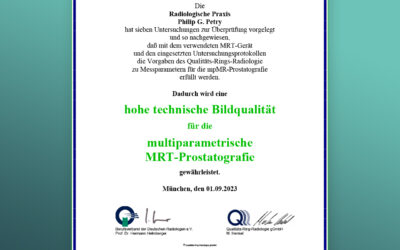 Reliable prostate cancer screening includes careful examination using MRI scanning. Palpation and ultrasound examinations are often not sufficient in order...
That's what our patients say
Hello Mr. Philip-Gerrit Petry, I would like to say a special thank you to you, the doctor, and your team. I felt very good. You and your team are something special, especially in the Corona period, you remain calm and give me, as a patient, the feeling of being in good hands. Because I suffer from claustrophobia, I still felt good during the MRI examination.
This was my first time at this practice. You never feel like you are at the doctor's. Reception by very friendly staff. No waiting times thanks to an appointment. The treatment was pleasant and the staff competent and cheerful.

Friendly doctor talk. Everything perfect! Thumbs up...
Very satisfied from start to finish. Would go back to Dr. Petry. Very nice staff. Short waiting time. The consultation with the doctor was very easy to understand and explained well.
Susan says:
Fantastic time management, very nice staff, great atmosphere and then a highly competent radiologist. I was in this practice for the 2nd time today and it was no coincidence, they are actually so friendly and very well organized every time. No long waiting times in an emergency and even with a chronic illness you can get an appointment quickly.
Highly Recommended. Top
Pia says:
I was with you for the MRI. I've rarely met such a great person as you.
They treated me so well and encouraged me. Thank you thank you thank you you are a great person.
Paula says:
I have traveled a long way to use the open MRI. I was told I should plan a long wait, but I thought wrong within an hour I was through with everything. I'm beyond thrilled I've never walked out of a doctor's office with such a grin on my face and such excitement. I will take this path again and again. And I can only recommend this practice, this doctor and the whole team.
Slide 1
In good hands as an anxious patient
Are you afraid of an MRI? No problem. We care about your well-being in our practice. From the beginning to the end. With our open MRI there are no fears.
Slide 2
Pediatric radiology in Heidelberg
Even the smallest patients are a big part of our program. Ms. PD Dr. medical W. Rohrschneider takes care of the well-being of our little ones.