Komfortabel zum aussagekräftigen Befund
Mit unserem Komfort-MRT bieten wir Ihnen radiologische Diagnostik auf dem aktuellsten Stand der Technik – und zwar so angenehm wie nie zuvor. Ein Scan in der weiten 70-cm-Röhre ist für Sie viel bequemer als bei den allermeisten anderen MRT-Modellen und gleichzeitig liefert das System bahnbrechende Ergebnisse.
Ein wichtiger Faktor für das Plus an Komfort: Die Infotainment-Lösung, mit der Sie während der Kernspinuntersuchung z. B. Ihre Lieblingsserie ansehen können. Das Audiosystem liefert klare Sounds und unterdrückt effektiv die Umgebungsgeräusche, sodass Sie viel einfacher entspannen können. Zudem erscheint die Röhre durch das Display mit Spiegel viel größer. Sie werden gar nicht merken, dass Sie in einem MRT-Tunnel liegen – hier fühlen sich sogar Platzangstpatienten wohl. Wer noch mehr Blickfreiheit wünscht, den untersuchen wir in unserem offenen MRT.
Auch für uns als Behandler bietet unser Komfort-MRT große Vorteile. So erzielen wir aussagekräftige und reproduzierbare Befunde bei teilweise halbierter Untersuchungsdauer, was wiederum auch Ihnen zugutekommt. Der Kernspintomograph überzeugt dabei sowohl bei neurologischen und orthopädischen Fragestellungen als auch in der Abdomen- und Ganzkörper-Diagnostik mit seiner überragenden Bildqualität.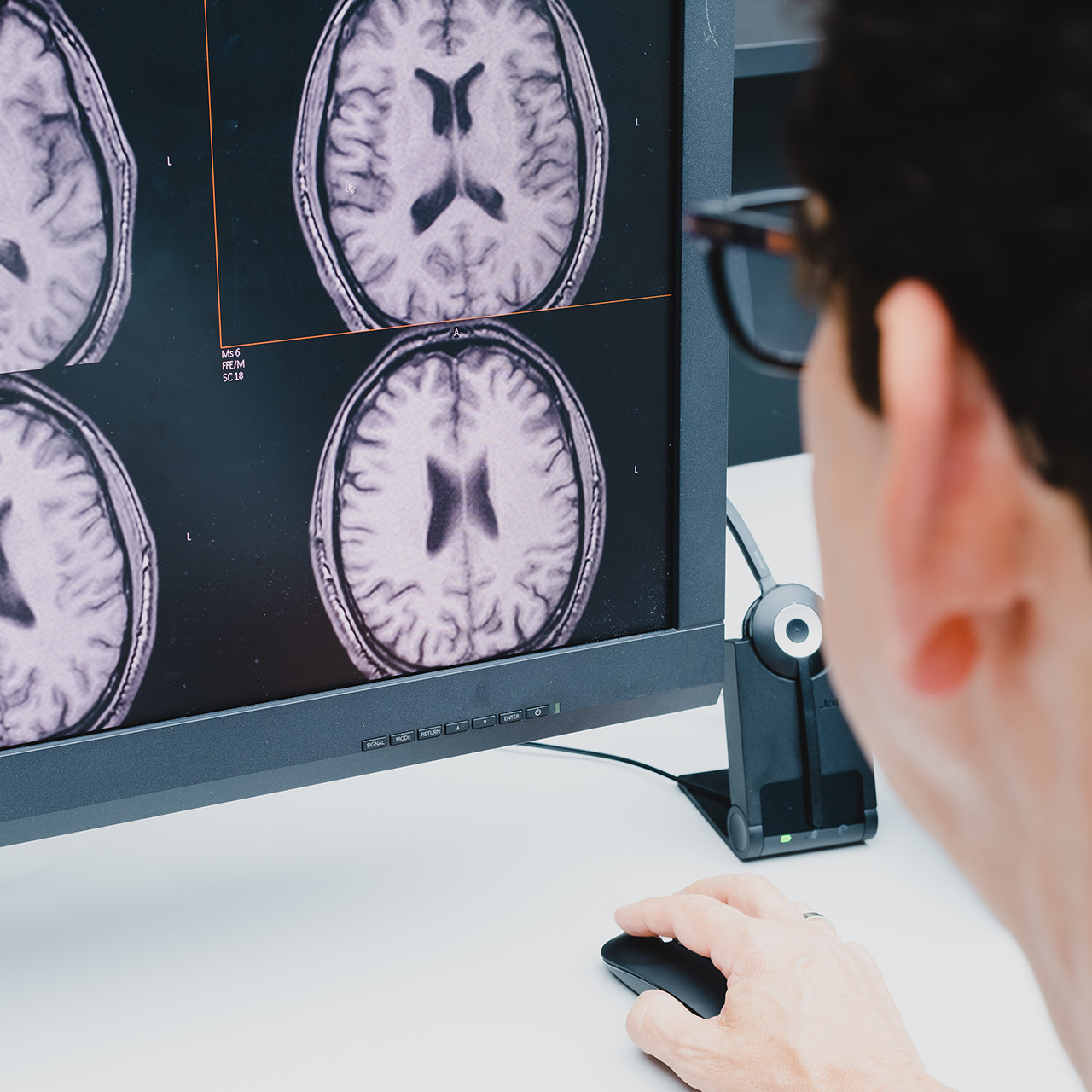 Any other questions?
We would be happy to provide you with detailed information about how it works and the advantages in a personal meeting.