MRI & ultrasound for children –
attentive care for the youngest
Sometimes even children need to be examined using medical imaging in case of certain diseases and/or injuries. Then it is particularly important to empathetically and patiently attend to the young patients. This is the reason why, at our practice, paediatric examinations using MRI are carried out by PD Dr. Wiltrud K. Rohrschneider M.D. As a paediatric radiologist, she is trained in the treatment of young patients and places great importance on procedures that are suitable for a child. PD Dr. Rohrschneider M.D. has specialised comprehensively in the field of paediatric radiology and is qualified in diagnostics of paediatric diseases and malformations. In addition to examinations using MRI, it is also possible to carry out paediatric ultrasound examinations at our practice.
Preparation for MRI examinations
Prior to the proper examinations, you will be personally informed and receive in-depth information by our paediatric radiologist. Moreover, Dr. Rohrschneider M.D. will be pleased to directly contact your paediatrist in order to discuss the most worthwhile and safe examination method. Due to the strong magnetic field filling the entire diagnostic room, children must not have any pieces of metal with them during the examinations. Please consider this when dressing your child.
Procedure of the MRI examination
For MRI diagnostics, we use an open magnetic resonance imaging system with coils that are appropriate for children and a special type of software that is adapted for all kinds of paediatric radiological issues. The special construction of our open MRI system allows parents to stay in direct contact with their children during the entire examination. Children aged six years and over usually manage to lie motionless during the examination that lasts for about 30 minutes. Younger or particularly fearful children may be administered a light sedative.
During the examination, there are loud banging noises that can be muffled by using earplugs or headphones. The children may listen to music during the examination. In addition, we have implemented a special lighting concept for the illumination of the MRI room, which allows your child to select his or her favourite colour for the examination.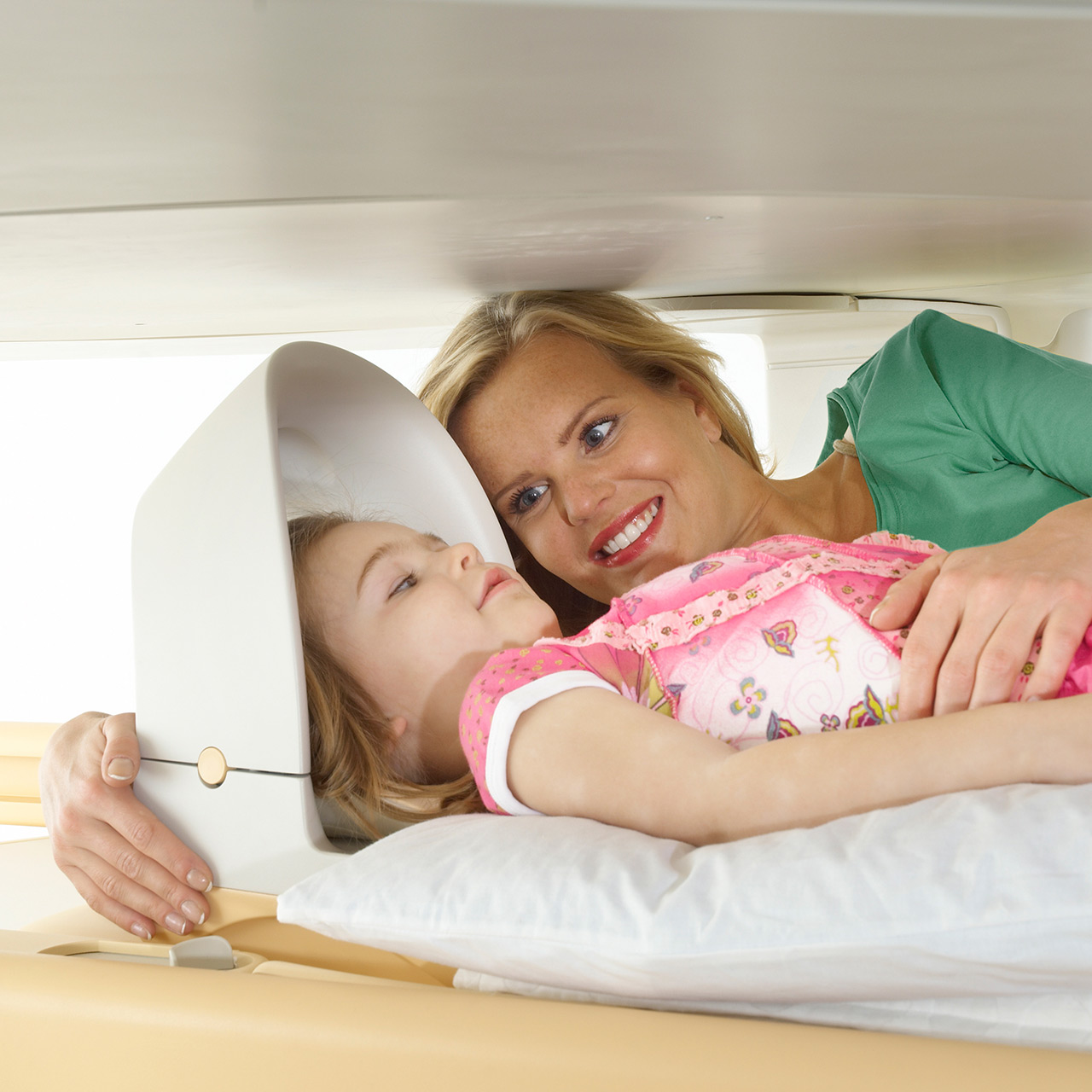 Appointment
For registration and appointments, please contact our paediatric radiologist. Dr. Rohrschneider M.D. will discuss all important details with you prior to the examination and then fix a date that is convenient for the examination of your child.
In community of practice
PD Dr. med. W. Rohrschneider
E-Mail: rohrschneider@offener-mrt.com
Phone: +49 176 – 560 674 80